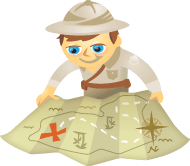 Do you have a business blog?
Are you ready to start publishing blog posts, but don't know where to start?
Before you start a blog to support your business, you need a comprehensive plan.
In this article I'll show you how to create a business blogging plan in six easy steps.
Why Create a Business Blogging Plan?
People who "wing it" when they blog are only setting themselves up for failure. If you are going to put the time and effort into writing a business blog, you may as well make it the best it can be.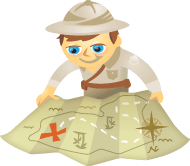 Do you blog? Feel like you're trying to reinvent the wheel time and again?
Looking for some ideas to simplify your content creation process?
What follows are 26 tips, from A-Z, to help you create optimal blog posts every time you sit down to write.
#1: Anatomically Correct
A blog post contains several areas that require our attention and care. Pamela Seiple refers to six parts of the anatomy of a lead-generating blog post:
Eye-catching title
In-text links to landing pages
Sidebar/banner calls to action
Social sharing buttons
Call to action at the bottom
Relevancy—making sure the post is relevant from top to bottom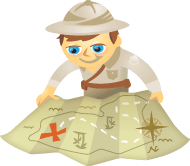 Are you suffering from blogger's block? Is it hard to find time to create content for your blog?  If so, look no further.  This article lists some easy-to-implement tips to help you get over the hump.
But first, there's a big myth (and it may be your roadblock) that needs attention.
The Myth:  I Have No Time to Blog
Every now and then I poll my blog readers and ask about their challenges with blogging. Without fail, most people say that their number-one challenge is that they don't have time to write on their blog.  Frankly, I think that is a false problem because you make time for what's important.
I suggest reframing the challenge from "I don't have time to write on my blog" to "I make time to market my business."  In the context of your business, blogging is a marketing tool.