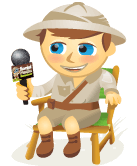 In this video I interview Alex Kinsella, product manager for BlackBerry App World. Alex talks about Webworks, a new development platform that makes it easy to build BlackBerry apps, and what this means for consumers.
You'll also hear about the trends in mobile marketing and how this impacts businesses today.
Be sure to check out the takeaways below after you watch the video.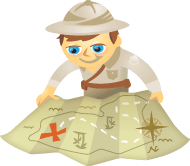 For the first time in history, the Internet is focusing in on local business in a major way. And Foursquare is leading the trend.
Instead of competing in a "global marketplace," local business owners now have access to geotagging, local search, and location-based services. All of which make the Internet more useful to small business than it has ever been before.
Imagine being a hotel owner with several rooms available at 8 o'clock one evening. You know there are a couple of big events happening in town and people are going to be looking for rooms to "sleep it off." Because of location-based services like Foursquare and Gowalla, you can now advertise a special for those rooms to people who are close enough to take advantage of it.