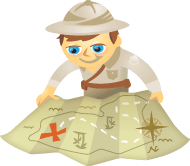 Your audience is the lifeblood of your business, and knowing who they are and what they want is a key to success.
What you might not know is that there's a treasure trove of knowledge about your ideal audience hidden in the sea of followers and fans you've already attracted.
Here are four ways you can learn more about your audience by looking at their social media life.
#1: How Do They Describe Themselves?
Look at their bios on their social networks. How do they describe themselves? What are they passionate about? This may be obvious, but most of the users you'll run into take this space very seriously, and the short (often < 200 character) bio is a precious piece of real estate.
By analyzing your followers' bios, you can get a deeper look into the things that they value most highly about themselves.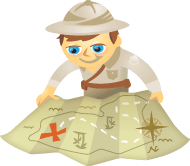 You've likely heard of StumbleUpon. But do you really understand how to use its full power?
StumbleUpon is a social bookmarking and rating site where people can "Stumble" their favorite web pages, write reviews and share their discoveries with their followers.
This network is like Delicious, but with a more enhanced social platform and sharing system.
Why Use StumbleUpon?
StumbleUpon can be a great site to organize your favorite bookmarks, although it isn't quite as advanced as Delicious in organization. You can easily save items by giving them the thumbs-up using the "I like it" buttons on the StumbleUpon toolbars for Firefox or Chrome.