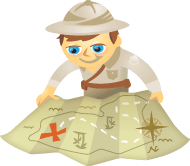 Sure, social media takes a lot of time.  Merging Facebook, Twitter and all the other social media options can be challenging.  But what if you could cut that time down significantly by cross-leveraging content?
Too many companies are reinventing the content wheel for every social outpost they maintain. A better approach is to create a content ecosystem that allows you to repurpose and cascade your best information.
Instead of a series of self-contained initiatives, build yourself a content ladder.
Here are 5 steps to get there: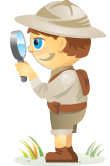 With social media marketing evolving at a rapid pace, it's essential to stay current on the latest industry trends. Here are some interesting findings from recent social media studies:
#1: Social Media Engagement Big Challenge for Many Businesses (Deloitte)
Survey results from a recent Deloitte study (2009 Tribalization of Business Study), point to some key challenges that organizations are facing as they move toward integrating online communities into their social media strategy.
Here are the top three areas respondents identified as obstacles:
Keeping visitors engaged:  30%
Getting people to join:  24%
Encouraging return visits to the online community:  21%
In addition, the majority of respondents agreed that the following are key business outcomes for their online communities: