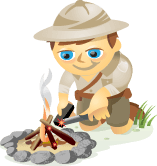 Have you leveraged the power of Facebook to sell your products and services?
Or maybe you've wondered if you should start a store on Facebook…
Many businesses are using Facebook to sell.
Check out these three ways your business can leverage a Facebook page to sell products and make it easier for your customers to buy from you.
#1: Create a Seamless Store Experience on Facebook With a Landing Page App
Before you start selling on Facebook, you'll need to create a Facebook page and not a Facebook profile.
Using a Facebook page for business not only keeps you in compliance with Facebook's Terms of Service, but also affords you additional benefits that aren't available with profiles. For instance, with a page you can add a custom tab using a Facebook landing page app so you can build an online store.
The benefits of using third-party landing page apps.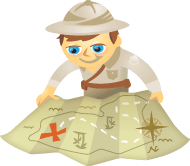 Ever wished you could directly sell your products and services from within Facebook? If so, this post is for you.
I decided to dig in and research the current landscape thoroughly, both to better understand the lay of the land and to save you the research hassle.
It was only a matter of time before Facebook and e-commerce would converge. Until a little over a year ago, only storefronts existed on Facebook, where merchants could display and promote their products and, with "Add to cart" buttons, imply e-commerce functionality.
But when users clicked on "Add to cart, they were whisked away from Facebook to the merchant's website where the actual shopping-cart experience occurred.