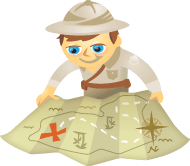 Would you like to drive more traffic to your blog from Facebook or Pinterest?
Are you optimizing your blog posts for social shares?
Using your blog, Pinterest and Facebook together can amplify your social media signal tenfold.
In this article I'll show you how pin-worthy images and an enhanced Facebook update can increase your repins and blog traffic.
Getting the Formula Right
If you want to bump up your shares and repins, you need four things: useful content; a headline that grabs people's attention; an attractive, pinnable image; and a cross-posting plan.
In the Facebook update below, Peg Fitzpatrick uses this formula. She wrote an enhanced Facebook update that included an excerpt of her blog post, a pinnable image (including her headline) and links to both the post and the pin.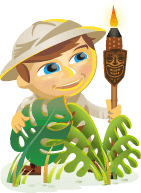 Are you wondering if Pinterest can help your business?
Do you want to get more traffic from your Pinterest account?
To learn more about the power of Pinterest for marketers, I interview Beth Hayden for this episode of the Social Media Marketing podcast.
More About This Show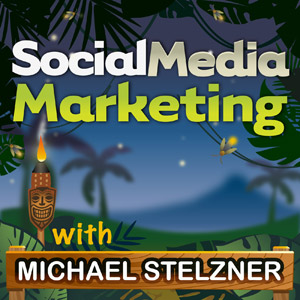 The Social Media Marketing podcast is a show from Social Media Examiner.
It's designed to help busy marketers and business owners discover what works with social media marketing.
The show format is on-demand talk radio (also known as podcasting).
In this episode, I interview Beth Hayden, author of the new book Pinfluence: The Complete Guide to Marketing Your Business on Pinterest. 
Beth shares her insights into how Pinterest can drive more traffic to your website or blog.
You'll learn tips and techniques on what images work best on Pinterest and why content behind the image matters.
Share your feedback, read the show notes and get the links mentioned in this episode below!
Listen Now
Listen now: Play in new window | Download | Embed
Subscribe: iTunes | Android | RSS
You can also subscribe via iTunes, RSS, Stitcher or Blackberry.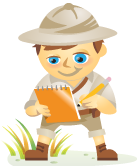 Imagine your ideal clients.
Now think about what kind of pictures or visual images they would enjoy.
If you can create (or curate) visually compelling content, then Pinterest could be a great social platform for you.
When used the right way, Pinterest can drive massive traffic to your website, build loyal communities around your brand and convert fans into buyers.
Beyond the Pin
In February 2012, Pinterest bypassed Twitter in terms of referral traffic. But that's not all.
A survey from PriceGrabber indicated that 21% of Pinterest users purchased something they saw on a pinboard! Suddenly the sound of ringing cash registers could be heard by marketers around the world.
Unlike Facebook where images of products are annoying or intrusive, Pinterest offers a beautiful and exciting new interface (much like a mall) where users actually expect and look forward to shopping!
In her new book, Pinfluence: The Complete Guide to Marketing Your Business with Pinterest, Beth Hayden gives business owners a lesson in visual marketing techniques that are bound to attract new customers and generate more revenue for their brands.
Here's what you should know about the book.