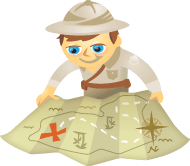 Do you know how social media impacts SEO?
Are your own search and social efforts aligned?
For many marketers, it's not always clear how social media impacts search engine optimization.
In this article you'll find numerous resources to help you understand how social media SEO works.
Why Social Media SEO?
It's not enough to have a popular website with good content anymore. If you want better search engine results for your business, it's time to look at how social media influences those results.
It used to be that SEO revolved around two things: using the right keywords, and the number of authoritative sites that linked back to your content via inbound links.
Then social media came along and changed everything.
Search engines have begun to incorporate social signals (Facebook likes, retweets, +1s and so on) to inform their search results.
The following articles dig a little deeper and explain what you need to do to make sure you succeed at social media and SEO.
6 Reasons Social Media Is Critical to Your SEO: If you need more clarity on how SEO and social work together, Stephanie Frasco explains on Social Media Today that the old days of website marketing are over and Google has found a newer, smarter way to measure the popularity of your website—social media.
How to Succeed at SEO With Social Media Marketing: On ExactTarget Amanda Nelson likens SEO and social media to peanut butter and jelly, the idea being that the two need each other to succeed. Dig in and enjoy the nuggets of wisdom and some best practices shared in a conversation between Amanda and her guest, Ray Grieselhuber.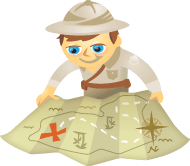 Are you looking for practical tips for blogging success? Are you wondering what to avoid? While my position is generally that there are no "rules" in blogging, there are best practices that will help your business blog succeed.
There are a lot of obvious elements you need to include to make a blog reader-friendly: quality, compelling content, good navigation, a contact page, an about page, focus and clarity about the subject of the blog… and there's a lot of not-so-obvious or overlooked things that can really help make a blog stand out if they're implemented.
While I do have my own list of do's and don'ts included, I decided to get input from other smart, savvy bloggers. I posted a request on LinkedIn Answers and received many great do's and don'ts. I've grouped the tips into five categories: Planning, Content, Design, Marketing and Engagement.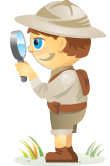 There are some interesting studies surfacing lately in the world of social media.  Here's a summary of three recent research findings covering the benefits of social media marketing, how forums help brands and how businesses are employing social media marketing.
#1: 50% of Small Businesses Say Lead Generation is Biggest Benefit of Social Networking
According to the "Small Business Marketing Forecast 2010" from Ad-ology, lead generation is the biggest benefit of social networking for U.S. small businesses.