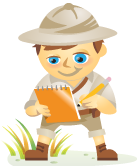 Most of us use the Internet every day. Whether for work, school or play, the Internet is woven into the very fabric of our lives. Although we spend so much of our time online, we rarely give much thought to what actually makes up the content of the Internet.
Let's be clear, the Internet is really divided into three types of stuff: (1) terribly addictive, uncomfortably funny or tremendously valuable content, (2) average, run-of-the-mill, "I already knew that" -type content and finally (3) utter crap.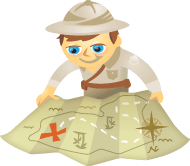 Sure, social media takes a lot of time.  Merging Facebook, Twitter and all the other social media options can be challenging.  But what if you could cut that time down significantly by cross-leveraging content?
Too many companies are reinventing the content wheel for every social outpost they maintain. A better approach is to create a content ecosystem that allows you to repurpose and cascade your best information.
Instead of a series of self-contained initiatives, build yourself a content ladder.
Here are 5 steps to get there: