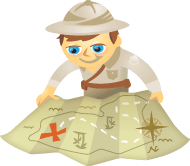 If you're reading this, you likely understand the importance of good content. You know the formula: valuable content = influence = social reach = traffic = more reach… and so on. But do you know the secret to great content?
As marketers, we often look for the next big tool to differentiate ourselves. But did you know the most powerful content-creative tool was invented long before social media? It doesn't involve keeping a Kodak Zi8 in your pocket, either. And you don't need a fancy new Twitter strategy or some snazzy FBML.
The most powerful content tool is also the oldest. It's the tool that brought us some of the most compelling moments in history—from fallen leaders to pop-culture confessions. It's the tool that made Oprah arguably one of the most powerful brands on the planet. And the same one that Barbara Walters used to reach the most influential people of our time.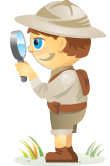 Have you asked this question: Is the time I invest with social media really worth it?  Whether you're new or an old hat with social media, chances are you've wondered if the time commitment is really worth the return on investment (ROI).
Make no mistake about it:  a true investment of time and resources is necessary to see significant social media marketing success.
But the real question is, "Just HOW MUCH time is needed to see solid success?"
This question was recently answered in the new study, 2010 Social Media Marketing Industry Report, authored by Michael Stelzner.  Based on the report findings, ROI is top of mind for most marketers using social media.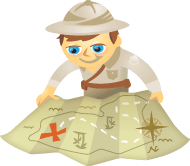 Are you struggling to get more clicks and bookmarks on your articles? Possibly there is one area in which your content is letting you down. Even the best blog post writers sometimes make this mistake.
One aspect of your writing requires a great deal of effort getting right, and it is so obvious it is commonly overlooked. What is the first thing a social media user sees?
"I glance at the headlines just to kind of get a flavor for what's moving. I rarely read the stories, and I get briefed by people who probably read the news themselves."
George W. Bush
"It has been found that the less an advertisement looks like an advertisement, and the more it looks like an editorial, the more readers stop, look and read."
David Ogilvy