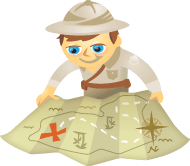 It's the Holy Grail of interactive marketing: getting "social media influencers"—the ones with the voice and the reach, the ones to whom everyone else listens—to endorse and promote what you're doing.
Recently, my company managed to inspire 60 such influencers to participate in our event, called The Influencer Project, and they even took it upon themselves to help spread the word.
People like Social Media Examiner's own Michael Stelzner, Guy Kawasaki, Robert Scoble, Gary Vaynerchuk, David Meerman Scott, and others all signed on. We were grateful beyond belief.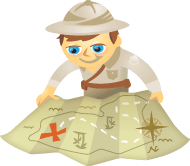 Once you find time for social media and move from social chatter to using social media for a purpose, you'll see firsthand how difficult it can be to get noticed.
You might be using social media for marketing, campaigning or bringing attention to a worthy cause, but you'll be battling against every other person who has the same intention or is just there for a fun time.
How do you cut through all the social media noise and get people to notice what you have to say?
Fact is, it's not always easy.  To help you, here are 10 ways to make your message more likely to get noticed …