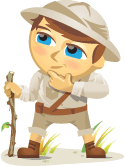 One of the big promises of social media is that literally anyone can become a celebrity now because of cheap and easy access to social media tools. We all have a shot at our 15 megabytes of fame if we can create compelling content.
But what are the implications for businesses that get serious about social media? Are there hidden dangers lurking for companies whose employees are "too good" with social media? This article will explore five benefits and five threats of celebrity employees.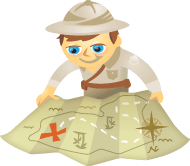 Let's be honest, you don't just want your voice to be added to the conversation; you want your voice to be heard, repeated, and valued—and your message to be influential.  Ultimately, you're after influence.
So what better way to understand social media than by looking at the fundamental principles of influence as taught by Dr. Robert Cialdini, professor of psychology and marketing at Arizona State University? In his seminal book, Influence, Cialdini covers six "weapons of influence"  that are hardwired into our social and cognitive minds.  In other words, we can't help but behave in accordance with these laws of social interaction.
Does this sound like something useful to keep in mind during your social media engagements?  Well, let's take a look six powerful persuasion techniques: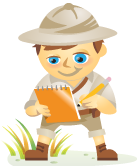 Have you ever wondered how a business handles more than a million Twitter fans? Want the inside scoop from the largest retailer on Twitter?
Even if you're a small business, there's some great insight to be gained from Marla Erwin, Interactive Art Director for Whole Foods Market. Marla was instrumental in creating Whole Foods' acclaimed social media program and the results have been phenomenal! For example, in the first year, Twitter.com/Wholefoods gained a million Twitter followers. It has now surpassed 1.75 million people.
If you're not familiar with Whole Foods, it's the leading natural and organic food store in the world with nearly 300 locations in North America and the United Kingdom.
Whole Foods Market is the most popular retailer on Twitter and is a leading example of Twitter's power to build millions of relationships a single customer at a time.  Here are key excerpts from our interview (you can listen to the entire exchange at the end of this article).