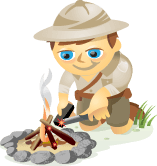 Are you looking to simplify management of your social activities? If so, then Ifttt is for you.
Don't be put off by Ifttt's crazy name. This is one handy tool that you should definitely know about.
Ifttt stands for "If this, then that," which is a very basic way of explaining the site's whole premise.
With very little effort on your part, Ifttt will connect your online accounts and services to create triggered events. After setting a trigger from one service, you can create a task to be activated automatically when the trigger goes off.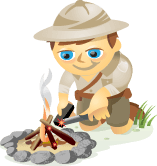 Do you struggle to find a useful link you shared on Twitter or Facebook?
When you spend a lot of time online, you'll inevitably come across too many great things to keep track of.
Whether it's handy infographics, informative articles or just a hilarious video, it can be a lot of work (and sometimes impossible) to find them again later.
If you've been in this situation before, looking for something you saw somewhere online, you'll love these three tools. Each one offers a different take on collecting your personal information and content you share online into a searchable database.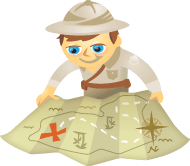 If you look at most Twitter users' Favorites, this feature is often completely empty or seldom used. Many people simply don't know the power of this tiny tool! There are so many creative and useful ways to get mileage out of selecting tweets to favorite (others' and your own).
With the constant stream (river!) of information rushing by on Twitter, here are five fun ways to capture your favorite tweets and have a way to archive/refer back to them.
First, let's make sure you know how to favorite tweets, what types of tweets to favorite, and where to find your Favorites URL/RSS Feed: