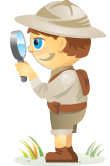 Welcome to our weekly edition of what's hot in social media news. To help you stay up-to-date with social media, here are some of the news items that caught our attention.
What's New This Week?
YouTube Allows You to Take Off Its Logo: You can now set your YouTube videos to remove the YouTube logo on the bottom right-hand corner. Many businesses will appreciate this gesture from YouTube.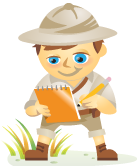 I recently interviewed Guy Kawasaki, co-founder of Alltop.com and the author of the bestselling book, The Art of the Start. His latest masterpiece is called Enchantment: The Art of Changing Hearts, Minds, and Actions.
In this interview we talk about what makes for great content, how he came up with the title of his latest book, what Enchantment means for business, why businesses need to embrace nobodies and how he promoted his book. (Be sure to listen to the MP3 of this interview below.)
Mike: Most of our readers are marketers and business owners. Can you explain what Alltop does for them and why they might find it useful?
Guy: One of the functions of marketers, PR people and social media people is they need to keep on top of things.
The vision of Alltop was that we should aggregate RSS feeds for people by topic and create essentially an online magazine rack so that you could go to one place and say, "Okay, these are all the social media blogs and websites aggregated in one place." It's the five most recent stories from each source, and we give you a preview of the first paragraph of each story so you can see if you really want to click through.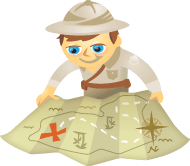 For the first time in history, the Internet is focusing in on local business in a major way. And Foursquare is leading the trend.
Instead of competing in a "global marketplace," local business owners now have access to geotagging, local search, and location-based services. All of which make the Internet more useful to small business than it has ever been before.
Imagine being a hotel owner with several rooms available at 8 o'clock one evening. You know there are a couple of big events happening in town and people are going to be looking for rooms to "sleep it off." Because of location-based services like Foursquare and Gowalla, you can now advertise a special for those rooms to people who are close enough to take advantage of it.