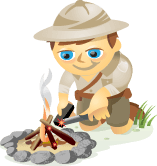 Have you been spending more of your mobile time using smartphone apps than browsing the web?
Suffice it to say, you're not alone.
There are more than a million apps available and according to Sunil Gupta,"Users spend on average, 82% of their mobile minutes with apps and just 18% with web browsers."
In this article, you'll find apps to consider using to help you with your business and social activities.
Due to the enormous number of apps to choose from, I focused on apps that are convenient and provide social value.
Note: For consistency, all screenshots were taken from iTunes app store. I also looked for apps available on both iPhone and Android—and if not identical products on both platforms, another one with similar functionality would be available (see #3 for example).
Here are 26 apps, an A-Z guide to help you conduct business and network while on the go.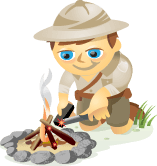 Do you have more than one Twitter account?
If you use social media for your business or to promote other companies, you probably have many different accounts to keep track of.
Dashboard apps can help you keep tabs on various networks at once and update multiple accounts.
However, when you want an enhanced Twitter experience from your browser, these three free tools can help.
#1: Silver Bird
A feature-packed little extension, Silver Bird offers a multitude of Twitter features in a smart pop-up box.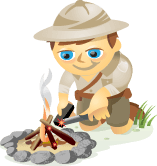 Have you customized your Facebook page?  There are thousands of apps that can help you engage with your fans.  In this article I'll focus on the top 75 Facebook apps.
These apps allow you to customize your landing tabs, add your blog, add videos and photos, add chat, add polls, contests, geolocation, scheduling, email, ecommerce and much more.
Why Facebook Apps?
Why add apps to your Facebook Business (Fan) page? By customizing your Fan page with apps, you can significantly enhance the user's experience. And, the more you keep your fans engaged and coming back for more, the more likely you'll increase your "viral visibility."