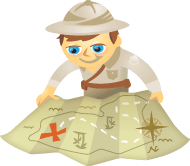 Are you struggling to come up with articles for your blog?
Are you looking for ways to generate new content ideas?
To keep your blog audience engaged, you need to continually generate new content.
In this article I'll show you 7 easy ways to help you find new and interesting content ideas for your business blog.
#1: Look Into Bottlenose
Bottlenose provides live social intelligence for you by analyzing activity across all of the major social networks. It allows you to "surf the stream" and discover what's trending in social media in real time.
To discover what's popular right now on the various social networks, use the free Bottlenose Search.
Here's how:
Open Bottlenose Search.
Type your topic directly into the search bar OR select a popular topic from the list that's provided.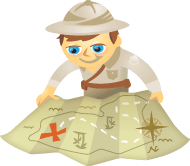 Are you winging it when it comes to your social activity?
The expression "social media ROI" gets tossed around frequently and you know it's important.
But where do you start and how do you relate what to measure online with your overall business goals?
Here are four business goals, how social media can impact these goals and most importantly, how you can measure the impact of your social media efforts on these goals.
Determine how each goal below relates to your specific business goals and then choose which social media results are relevant to measure.