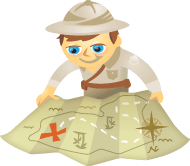 Do you need ideas for blog topics?
Do you know what content performs best for your competitors?
When you know what content works for your competitors, you can use those topics to brainstorm ideas for your own blog articles.
In this article I'll share five ways to research your competitors' content and tools to help you do that.
#1: Identify the Most Shared Content
You and your competitors are trying to attract the same audience. If people are sharing content from competitors' sites, there's a good chance they'll share similar content from your site as well. That's why it's important to research what content competitors are publishing and where they're finding the most engagement.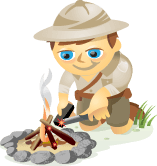 Do you want to improve the results of your social media marketing?
Measuring your social media performance is key to getting great results.
You need the right tools to measure those results.
In this article, we'll go through 3 analytic tools to help improve your results on social media.
#1: Mention – Monitor Your Brand Anywhere on the Web
Mention is an excellent social media and web monitoring tool. You set up alerts based on keywords, and content related to those keywords is displayed through the Mention application or sent to you via email or social media.
When you monitor and track keywords, you can find potential business, build relationships with new people and respond quickly to situations that could damage your brand.
There are many monitoring tools available, but many either are very expensive or have limitations.
For example, you may use Google Alerts to track keywords mentioned on the web. However, I've found these alerts are not nearly as comprehensive as Mention. Google Alerts also does not provide the functionality that's essential to manage and proactively respond to these alerts. Mention provides this functionality.
Mention is a very cost-effective and comprehensive solution that monitors your alerts across a variety of sites.