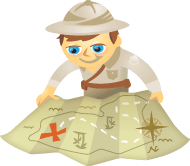 Is social media not working for you?
Are you struggling to form a social media connection with your audience?
Have you found that the recommended "getting started" tips and tricks for social campaigns just haven't resonated with your followers?
The truth is, while there are plenty of audiences that respond well to social media marketing attempts, there are others that don't for a number of different reasons.
In this article you'll find out how to recognize the variables that could result in an audience-marketer mismatch and how to work around them.
Why Your Social Media is Not Working?
If you feel like you've tried everything to connect with your audience, but it's just not working, you're probably looking to social media experts for advice. Maybe you've followed that advice, but your audience still isn't responding. What's going on?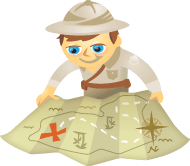 As much as we (rightly) praise Google for having transformed our lives for the better, sometimes we all want answers that go beyond the right search query.  Sometimes we want to reach out to someONE rather than someTHING.
But engaging in a conversation requires trust.  And just as no newsletter sign-up form or invitation should be without trust-building assurances and privacy statements, no social media invitation or landing page should be without its own persuasive and trust-building cues.
While looking at Adam Cohen's recent rundown of social media landing pages (think landing pages that convey social media options for customers), I was struck by some observations.  Consider these four cues to incorporate into your social media landing page and campaign designs: