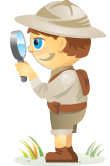 How much time are you spending on social media? Can you tell if it's helping sales?
Wouldn't it be nice to have a framework for measuring the impact of your social media efforts?
That's where Susan Etlinger's new research for the Altimeter Group comes into play. Susan did qualitative research with 60 social media marketers and vendors to understand how businesses currently measure their social media performance.
Her goal: to develop a framework for tying social media performance to business goals.
NOTE: Because Susan's original research targeted enterprise-level companies, I interviewed her to add some small business insights. The following comments combine results of the research and that interview.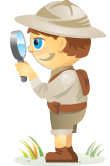 In 2010, many businesses laid their social media foundations. In 2011, many wonder what social media marketers will tackle as their top priorities.
Altimeter Group's recent research reveals that integration, staffing, advertising and measurement are all key areas of focus for social media strategists in 2011.
Jeremiah Owyang, industry analyst and Altimeter Group partner who focuses on customer strategy, recently delivered the keynote Social Business Forecast: 2011 The Year of Integration. He offered some extremely valuable survey results, insights and advice for businesses looking to expand their social media plans in 2011.