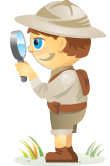 Alterian's 8th annual survey of marketers examined the changes affecting marketing professionals today. The results below show a developing shift—one that's moving away from the typical broadcasting we've seen in social media's early days and moving more toward higher engagement.
According to the survey, marketers admit to struggling with customer engagement on multiple channels. This makes sense as many marketers are just beginning to experiment with more engagement efforts, one channel at a time.
In the near future, we'll begin to see this single channel engagement morph into a more synergistic engagement effort over multiple channels. As we've seen with other social media trends, these shifts take time.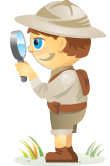 Social media integration is becoming a big buzzword this year.  As social media marketing matures and starts playing a bigger role within marketing campaigns, businesses are beginning to see that social media can be integrated into many channels.
Here are two current studies that show how the integration of social media marketing is changing the way marketers connect and engage with their audiences—online and offline.
#1:  Marketers Ditch Silo Campaigns and Report Social Media as "Critical for Success" (Alterian)
As digital and social media marketing mature, the demand for greater integration is evident. Marketers are quickly realizing that operating in a one-way marketing tunnel makes success impossible in this social media–saturated world.