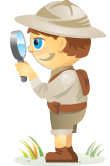 What would you say if you could add 5, 10, 100 or 1000 marketing reps to your team? For free?
What if these marketing reps would freely write about your brand and tell their friends and all they expect in return is recognition and access to insider information?
Who are these free marketers? Brand advocates. BzzAgent has recently released a new research study giving us the skinny on the habitat, behaviors and motivations behind brand advocates.
Who are brand advocates and what motivates them?
This careful study identifies many attributes of brand advocates. I'd like to discuss nine of them that will help you think through how to effectively engage advocates for your business.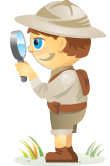 In 2010, many businesses laid their social media foundations. In 2011, many wonder what social media marketers will tackle as their top priorities.
Altimeter Group's recent research reveals that integration, staffing, advertising and measurement are all key areas of focus for social media strategists in 2011.
Jeremiah Owyang, industry analyst and Altimeter Group partner who focuses on customer strategy, recently delivered the keynote Social Business Forecast: 2011 The Year of Integration. He offered some extremely valuable survey results, insights and advice for businesses looking to expand their social media plans in 2011.