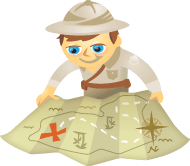 Are your employees on LinkedIn?
Do they share your company's content with their networks?
Asking your employees to promote your company content on LinkedIn is a great way to reach more prospects and increase visibility.
In this article I'll explain how to help your employees share your content on LinkedIn.
#1: Promote the Program
The first step to starting a LinkedIn employee engagement program is to find and appoint a leader. Look for someone from marketing who's enthusiastic about LinkedIn and excited about this program. You'll want to choose a passionate leader who can motivate your employees and get them excited to participate.

Listen now: Play in new window | Download | Embed
Subscribe: iTunes | Android | RSS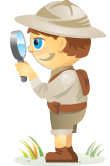 What would you say if you could add 5, 10, 100 or 1000 marketing reps to your team? For free?
What if these marketing reps would freely write about your brand and tell their friends and all they expect in return is recognition and access to insider information?
Who are these free marketers? Brand advocates. BzzAgent has recently released a new research study giving us the skinny on the habitat, behaviors and motivations behind brand advocates.
Who are brand advocates and what motivates them?
This careful study identifies many attributes of brand advocates. I'd like to discuss nine of them that will help you think through how to effectively engage advocates for your business.