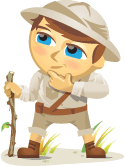 Marketers know the most effective advertising is word of mouth marketing. The smartest marketers know word of mouth works best when it's credible.
Unfortunately, trust is on the decline.   The percentage of people who view their friends as credible sources of information about a brand has fallen from 45% in 2008 to 25% in 2010, according to Edelman's 2010 Trust Barometer study.
That's an alarming statistic for marketers wanting to tap into the power of word of mouth through social media marketing.  This article will provide three simple steps you can take to ethically market with social media.
What's The Problem
Some marketers have cited this decline in credibility as a result of "friends" becoming defined more loosely because of social media. Sure, we're Facebook friends with someone and we're Twitter followers of someone, but are we really friends with them? Do we trust the word of mouth recommendations of people we're Facebook friends with and Twitter followers of?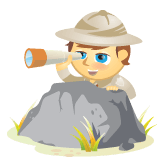 Picturesque Lake Arrowhead, just 90 miles east of Los Angeles, has long been a peaceful refuge for celebrities, film executives and families. More than 120 movie studios have filmed here and the area hosts several big-draw events every year.
Yet the lake community does NOT have a rock-star budget.
With a small percentage of county tax dollars, the Lake Arrowhead Communities Chamber of Commerce must support two visitor centers, multiple events and promotion for the area.