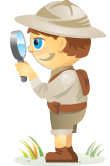 Welcome to our weekly edition of what's hot in social media news.
To help you stay up to date with social media, here are some of the news items that caught our attention.
What's New This Week
Twitter Introduces Publishing and Storytelling Tools: Twitter announced a new ecosystem of publishing and storytelling tools that "easily turn unique Twitter content into great stories that attract, engage, and retain an audience." Users now have a new way to display embedded tweets, and can access the Collections API that "turns multiple Tweets into a single story with a single Collection ID."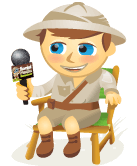 In this video I speak with Richard Jalichandra, the CEO of Technorati. When you hear the name Technorati, you probably think about Technorati.com—the world's largest blog search engine and directory, helping people find blog content and enabling bloggers to be discovered.
But Technorati is also TechnoratiMedia.com—the largest ad network focusing on social media where businesses can purchase ads.
Watch this video as Richard shares:
How bloggers use Twitter and video to promote their blogs
How bloggers can now publish their articles directly on Technorati to reach bigger audiences
The difference between mainstream media content and blogging
And insights into the future of blogging