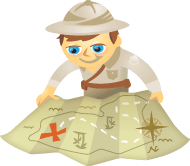 Blogs are the most powerful marketing tool you can use to attract leads and new customers, as well as increase visibility in your marketplace.
But what makes one blog successful and another mediocre? The majority of "so-so" blogs lack one or more of four important elements…  In this article I will introduce the CODA system and how it can driven traffic and engagement with your readers.
Some bloggers may be writing well, posting relevant and valuable content on a regular basis, but they aren't encouraging reader interaction. Or they might have built a blog whose purpose isn't evident.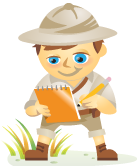 Suppose you met an experienced marketing consultant who promised to give you one-hour assignments five days a week for three months to teach you a brand-new marketing channel.
And the result was a detailed marketing plan for that channel.
Suppose the marketing channel was social media? And suppose he only charged you $30?
Would you accept his offer? I thought you might.
The consultant is Dave Evans, a communications expert who now focuses on using social media to market goods and services. His 400-page book is Social Media Marketing an Hour a Day. Here's a comprehensive review of some of the main tips from this excellent book.