Simply said: They loved it!
Watch the below video or keep reading to hear what others who attended our last Social Media Marketing World had to say.
Click play to hear what people said about our last event.
Here are some words from attendees (your results may vary):
"I got what I was looking for!!! Excellent content, very well organized, great atmosphere. I couldn't ask for more." – Hayut Yogev
"Within minutes, I knew I had made a great decision. The speakers and attendees were some of the most distinguished people in social media sharing knowledge gleaned first-hand. The connections I made and the information in the sessions have paid off tenfold for me and my team." – Noah Stanley, CBS Interactive
"If someone asked me if they could only go to one conference a year, where would it be? I would say it has to be Social Media Marketing World. Best self-investment you will ever make." – Matthew David Smith
"The knowledge I gained will make the event pay for itself! I will BEG my boss to send me back next year! Thanks SME!!" – Julie Lowe
"I loved the conference. I came home so pumped to implement everything I had learned. I will definitely be flying back from Tasmania next year." – Karyn Hogan
"Outstanding job — this is one of the most well-executed, high class conferences I have attended." – Lisa McManus
"I learned more about social media in those 2 days than I have in the past 2 years! It inspired me to do more, and I can't wait to get started!" – Kim Pekin
"The quality of the content and speakers were a huge draw. They gave practical tips that I can implement in my everyday work — not high level theory." – Ashley Levesque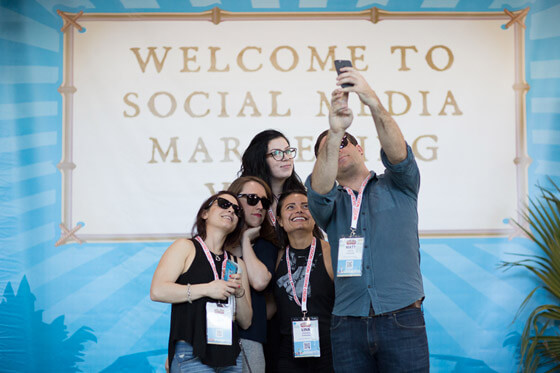 "I loved everything but I was so surprised at how much I got out of things that happened outside the sessions – the networking and amazing people I met were incredible." – Darnelle O'Brien
"Getting to put 'Faces to Twitter Handles' was wonderful. Bringing those friendships from online and into real life deepened the entire experience for me." – Brad Ouldhouse
"I thought I would feel like a newbie, but everyone I met seemed to be just like me." – Kelli Thompson
"The attention to detail and quality is amazing and I will continue to recommend SMMW as one of a handful of 'must-attend' events." – Lee Odden
"Although it was a lot of info for two days, I didn't feel drained at the end of the day, just motivated! I also liked that it wasn't a sales pitch for each speaker like some conferences I have attended." – Angela Morris
"My favorite thing was the format. Some conferences can be boring — not SMMW! I didn't know who many of the speakers were before the event, but I was stunned to learn during and after SMMW how well known and knowledgeable many of them were." – Dave Woods
"One of the best conferences I've attended in recent years. Great speakers, networking was excellent and it was extremely well-organized." – Crystal King
"Loved that the speakers weren't hiding between sessions rather networking and engaging with everyone." – Brian Fanzo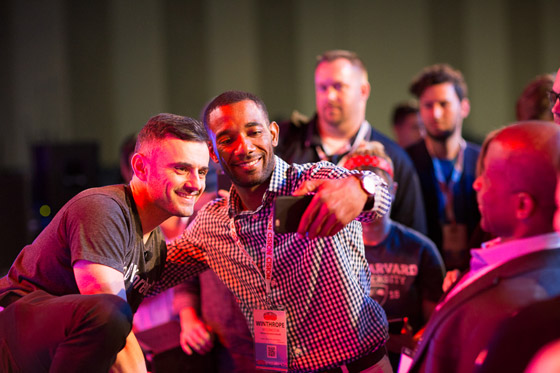 "The content and speakers were top-notch. I loved all the actionable take-aways in every presentation. It was worth every penny!" – Katie Lance
"The mindset, openness and amount of time your experts gave to us was head and shoulders above other conferences. I will bring multiple members of my staff next year." – Noah Stanley
"I enjoyed every minute of the conference. Any other conference I attend is going to have major expectations to beat!" – Sarah Hanford
"I LOVE this conference so much. I'm not a gushy person… but I gush about SMMW. I appreciate the above and beyond effort to connect people. No one feels alone or left out. I made so many friends last year… more this year, and I can't imagine ever missing a SMMW." – Molly Marshall
"The sessions provided actual usable knowledge, not a sales pitch or high-level fluff. That's so unusual to find in a conference and extraordinarily valuable." – Holly Chessman
"I met people who will be life-long friends." – Chris White
"You guys are amazing. This was honestly (and I'm not just saying this) the best conference I've attended in my professional life. The whole staff did an amazing job. It was a conference like no other and you all should be very proud of the amazing job you did. I really, really hope to come back next year. Thank you, thank you, thank you. This was JUST what I needed!" – Laura Kaslow
"I really appreciated the focus your team put on networking and making it easier to break the ice." – Grace Taylor Segal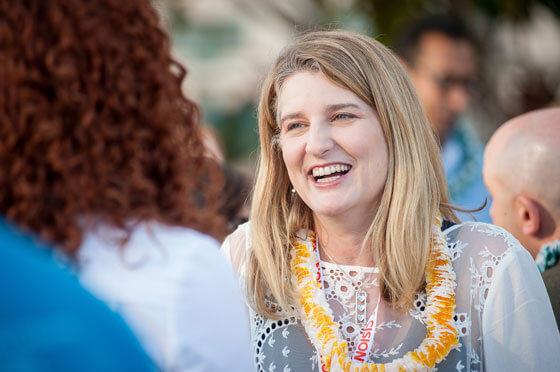 "The staff was SO helpful — excellent and fun. This was an awesome conference for someone in a nontraditional industry (accounting) — really looking forward to next year." – Ashley Levesque
"More ideas come to mind during these few days than the rest of the year in the office. It's hard to leave the "bubble" of SMMW and go back!" – Tara Luther
"Some of the best sessions I have ever attended in my entire life and gave me so many ideas for my company." – Stacey Axler
"The social media rock star firepower takes it from a "should attend" to a "CANNOT MISS" event." – Monique Ramsey
"I loved everything but the chance to meet fellow social media folks was fantastic!" – Rebecca Kowalewicz
"Not only was the content phenomenal – your entire team was so welcoming and treated each attendee like a special guest in their home." –  Katie Lance
"I have my ticket for next year and signed up my boss!" – Pam Kostelecky
"The conference is expensive, but worth it–very valuable to our business. Already booked three tickets for next year."  – Kellie Nolna
"I have pages and pages of notes with strong takeaways to put in place from the excellent speakers." – Alexandra Briggs
"No one was aloof. The speakers were approachable. The staff was extremely friendly and helpful. Format of the conference was very good." – Nelka "Nickie" Stowers
"Hearing from experts in their fields was very valuable. It made me want to read all their books! I found the conference incredibly energizing as a whole." – Rachael McGovern
"This was by far one of the best conferences I've ever attended, based on the high level of speakers and sessions. All of the sessions I attended were full of specific, useful content, NOT generic advice or mid-level admins giving their case studies (which I often see)."  – Lindsay Nyquist
.
Home | Agenda | Networking | Speakers | Travel | Hotel/Venue | About | FAQ | REGISTER