Table Talks
Looking to have an in-depth conversation about one of the many hot topics in social media marketing? You can grab your lunch on either day and join a conversation that interests you in the Networking Plaza.
Quick links to other pages: Networking Resources Page | Info Page
Here's How It Works: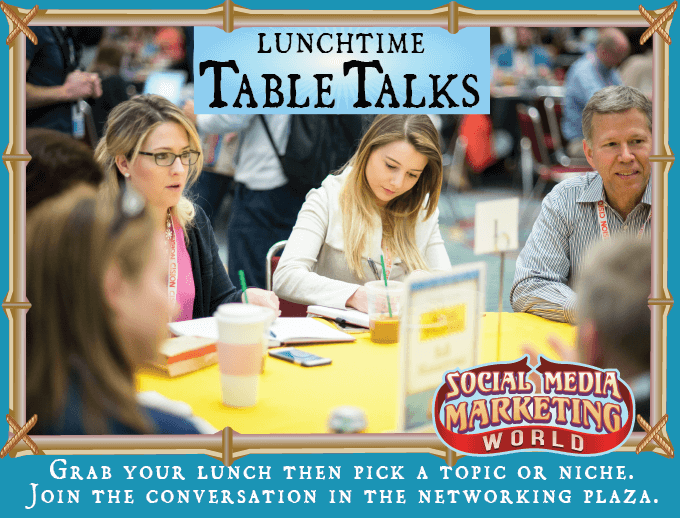 WHEN: At lunchtime on Thursday 12:30-1:30PM or Friday 12:15-1:15pm
WHAT: Pick a Topic or Niche of that sparks your interest, grab your lunch and join the conversation at a table in the Networking Plaza.
WHERE: Networking Plaza
HOW: Identify your topic from the list below. Look for your table in your color zone and enjoy lunch and engage in lively discussions. You'll get to ask questions of experts and peers about your topic or niche. Please note our topics change by day.
Download the map for Thursday Table Talks here.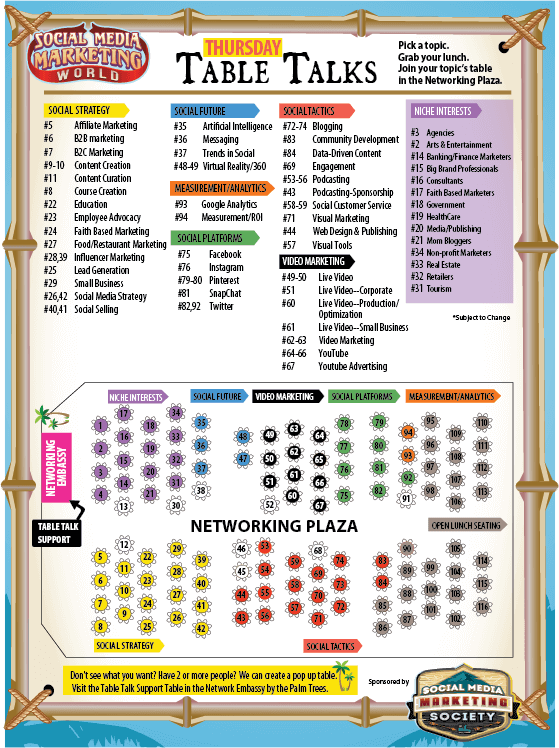 Download the map for Friday Table Talks here.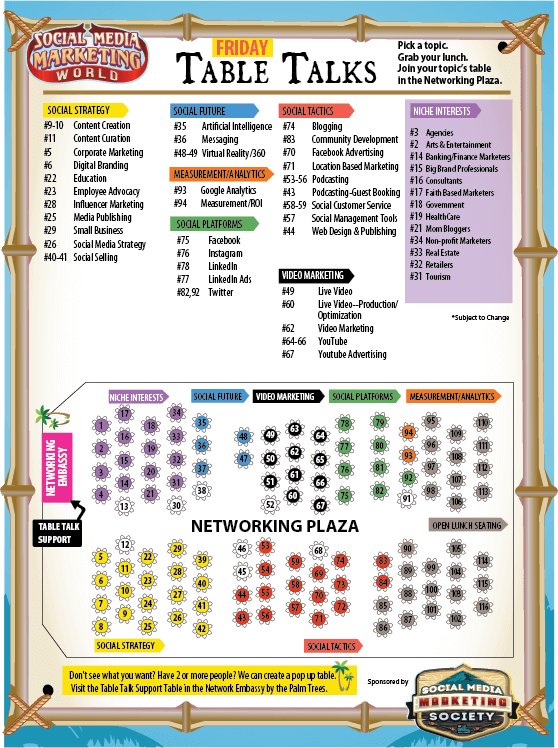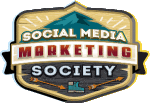 Sponsored By: The Table Talks are brought to you by the Social Media Marketing Society, where we keep you on the leading edge of social media marketing.
QUESTIONS: Email Deb Mitchell at DebMitchell@socialmediaexaminer.com