Detailed Agenda
This page contains the full 2017 schedule, organized by day. You can click on the arrow next to the date to view different days.  You can also click on any session or speaker for details.
You may also add selected sessions to your favorite calendar app by clicking on the square in the top right on any session.
Links to Times and Descriptions

Using the below links you will find the detailed schedule, session description and ability to add your preferred sessions to your private Calendar.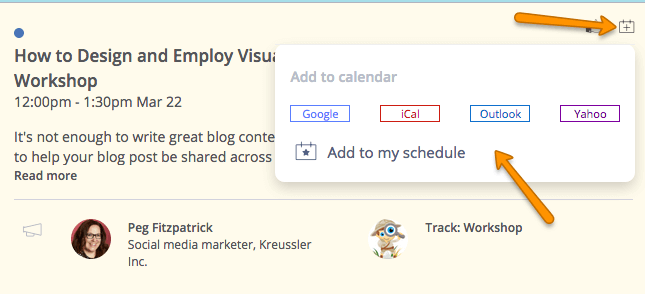 If you prefer to use a printable session matrix, go here.