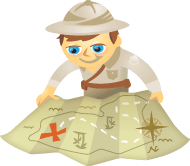 Do you want to improve social media productivity?
Are you interested in finding ways to energize your marketing?
Daily activities separate successful social media marketers from their peers.
In this article I'll share six social media habits to improve your marketing.
#1: Build Meaningful Relationships
Successful marketers know that relationships are the fuel behind business success. To keep the pipeline full, you must build meaningful relationships with both consumers and other business owners.


Listen now: Play in new window | Download | Embed
Subscribe: iTunes | Android | RSS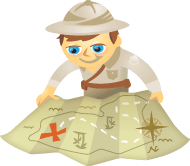 Do you want to stimulate online growth and engagement?
Are you using visual marketing in your business?
Understanding how other businesses use visual content can help you integrate new tactics into your own marketing strategy.
In this article I'll show you how five brands are using visual content successfully.
Why Use Visual Content in Your Marketing?
When it comes to marketing your business, pictures speak volumes. Not only do they make a bigger impact, but also they do it in a shorter amount of time. Research shows the brain processes visual content 60,000 times faster than text.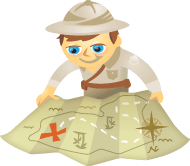 Are you responding to customers on social media?
Do you customize your interactions with them?
Your brand and online reputation depend on how you provide social media customer service.
In this article you will find four ways social media conversations create an extraordinary customer experience that inspires loyalty and word-of-mouth recommendations.
#1: Create Unforgettable Experiences
One of the great benefits of providing customer support on social media is being able to connect with consumers in real time. You see a need and you fill it. You hear a problem and you solve it.
Handling customer issues on a public stage can benefit both you and the customer you're working with—especially if you go above and beyond a generic "Please call us so we can resolve the issue."