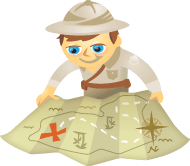 Do you run contests on Facebook?
Would you like to make your next Facebook contest stand out?
This article will give you 4 ideas to improve your next Facebook contest.
Why Facebook Contests?
Facebook contests are a popular way for you to get your audience engaged and excited about your brand. More and more companies have adopted the use of Facebook contests to better track participation and engagement.
With so many companies using contests, even if you've read 9 Tips for Running Successful Facebook Contests, it can be hard to differentiate yourself. Your Facebook fans are pummeled with tons of advertisements and other promotions. So it's important to stand out against your competitors.
Simply giving out a free iPad or a gift card isn't enough to attract the attention of social followers.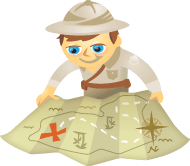 Do you use hashtags in your social media marketing?
What if someone else is using the same hashtag about a totally different topic?
Even worse, what if your competitor is using the same hashtag about the same topic?
Before you just throw any word or phrase out there and decide to use it as your hashtag, there are a few things you'll want to consider to maximize your hashtag's exposure.
What's a Hashtag?
A hashtag is a pound sign (#), but it's also used on Twitter to categorize messages.
According to Twitter, hashtag is defined as follows:
Since the first person used a hashtag in August 2007, they have become one of the most commonly used symbols on Twitter. People use them to organize conversations, tweet at events and engage in conversations online.
But in order to have a successful marketing campaign using a hashtag, you have to know how to pick the right hashtag.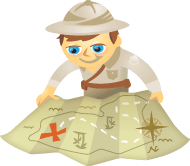 Have you noticed how more marketers are using images in their social media marketing?
Would you like to know how your business can use the popular sharing site Instagram?
In this article, I will show you five ways to use Instagram to enhance your marketing.
Why Instagram?
In the last few years, the use of Instagram by companies has skyrocketed. With millions of users, Instagram has become the perfect opportunity for brands to get quick messages and photos to their target audiences.
When Instagram started out, it was simply a way to post pictures with your fans and did not have a lot of marketing value.
However, in the last few years Instagram has proven to be an effective platform for marketers to reach a new audience in a way the audience wants to be marketed to: with visuals and short messages.
When creating your marketing strategy, do not forget about this great—yet underutilized—platform.