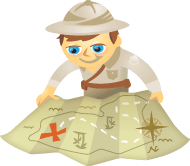 Are you using the Google+ video hangout feature?
Are you looking for some creative ideas to use hangouts?
Keep reading to discover how your business can connect in a personal way with your customers using this face-to-face video conferencing tool.
Hangout Features
Google+ has been updating the regular Hangout features. There used to be two distinct types of hangouts—regular and with extras—but recently some of those extra features have been added to the regular type.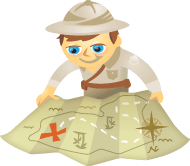 One of the most underutilized features of Facebook for businesses is the Secret Group.
A Secret Group is easy to create and manage, and it is perfect for small-group interaction.
Keep reading to discover powerful ways these groups could help your business.
Facebook originally created Secret Groups for people to have small, intimate interactions with family and friends, but Secret Groups are also perfect for small businesses, coaches and professional development, like mastermind groups.
Why Secret Groups?
Most people think of Facebook Business pages when they think about Facebook, but businesses sometimes need private spaces for working, coordinating schedules and developing marketing and advertising ideas with a small group of people.