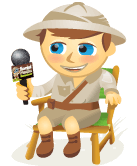 Are you looking for new strategies to build a loyal fan base? Wondering how to engage with readers and experts?
Social Media Examiner will host a free online broadcast Monday, June 6.
You'll be able interact live with four marketing experts over three hours of free online video broadcasts.
Join Michael Stelzner (author, Launch), Mari Smith (co-author, Facebook Marketing), Joe Pulizzi (co-author, Get Content Get Customers) and Jay Baer (co-author, The Now Revolution) for three hours of FREE live instruction. You can ask all of your content, relationship and social media marketing questions live.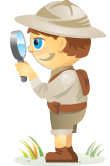 Are you wondering how other businesses are allocating their social media activities in relation to other marketing tasks?
This article reveals the findings of a few new research studies. What they found might surprise you.
Small Business Focusing Big Time on Social Media and Blogging
Small businesses are spending three times more on social media and blogs than larger businesses.
In HubSpot's 2011 State of Inbound Marketing Report, researchers discovered that small businesses plan to spend 29% of their lead generation budget on social media and blogs. Asked the same question, medium to large businesses only plan to spend 9% on the same categories.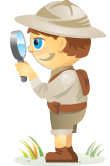 Do you wonder if you have what it takes to compete in the social media marketplace? Who, after all, has the time or the budget to mimic Disney or Starbucks? Certainly not a small business!
Well, maybe that's the wrong set of questions.
In fact, the 2011 Social Media Marketing Industry Report has some good news for small business marketers. Small business owners are seeing the greatest results from social media marketing.