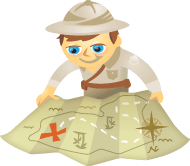 According to the 2010 Social Media Marketing Report , 67% of marketers plan to increase their use of social media channels including blogs, Twitter, and Facebook.
As more companies integrate social media into their marketing and communications plans, emphasis needs to be on creating a social media strategy.  Without a strategy, you'll undoubtedly be sucked into a social media time sink.
So how exactly do you develop this strategy?
It's easy.  Here's a practical approach to developing a social media strategy for your business.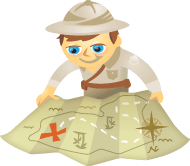 Important Note: Facebook no longer supports FBML. Please refer to the articles on Facebook iFrame.
Is your Facebook page dull and uninviting?  Maybe you've seen those really attractive Facebook pages and wondered, "How'd they do that?"
Given Facebook's powerhouse status for marketers, isn't it time you upgraded your Facebook page?
How can you help your brand stand out from the competition and increase the relevancy of your Facebook page?
The answer: Static FBML.  This article will share what you need to know to conduct a Facebook page makeover.