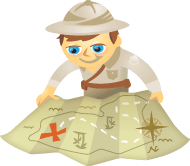 Are you looking for better engagement on Google+?
Google+ has a unique culture and set of capabilities that set it apart from other social networks.
Here are four tips that have helped me build engagement and expand business networking.
#1: Follow Active People Relevant to Your Business
Wherever you invest time online, have a target audience or connection with people who could be interested in your product or service, which will eventually lead to sales.
Now, finding these people can be a bit of a challenge, but search makes your job a lot easier.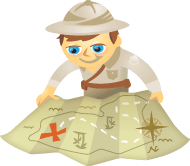 Are you on Google+? Are you aware of the insight you can gain from social content?
Google+ is a relatively new platform for businesses and marketers.
While the concept of circles is a great way to keep in touch and interact directly with a specific niche, there's one feature that doesn't seem to get that much press, and is actually quite beneficial to businesses. It's called Ripples.
What is Google Ripples?
Ripples is a feature that shows you interactive graphs of everyone who has shared a specific post. Ripples is only available on posts that are sent out to "Public" and only displays those who shared the post publicly.