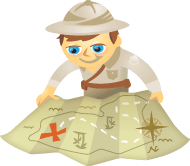 Jason Crawford, president of the Parts and Service division of Block Imaging, was upstaged by his six-year-old daughter.
In her ponytailed debut on the Block Blog, Crawford asked her, "Madeleine, do you know how to fix a laser aimer?", to which she confidently replied, "Yes!"
The pair then demonstrated with charming aplomb a simple troubleshooting tidbit for Block's medical imaging equipment customers.
The video was one of a slew of ideas that came out of a two-day retreat aimed at kickstarting a company-wide commitment to content marketing through their blog.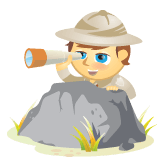 "If you can't make money on LinkedIn, you're deaf, dumb and blind," says James Filbird of JMF International Trade Group.
It's 6 pm on the west coast of the United States, but it's already 9 am tomorrow at James Filbird's apartment in Shenzhen, China.
Filbird is the proprietor of JMF International Trade Group Ltd., a company he built to $5 million in revenue largely through his efforts on LinkedIn, the only major social media platform that is not blocked by the Chinese government.
His beginnings in China, however, were less than auspicious.
Organization: JMF International Trade Group Ltd.
Social Media Handles & Stats:
Highlights: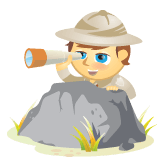 Callan Green, senior social media specialist at Sony Electronics, never thought she would want a pair of leather pants.
"But I saw enough pins on Pinterest that I thought, 'Oh my gosh, I have to own them,' and I went out and bought some."
It was the fall of 2011 and she was discovering firsthand the power of Pinterest to drive sales.
The image-based, pinboard-sharing social media site launched in March 2010 is now the third-largest social network, behind Facebook and Twitter.
In March 2012, it tallied 2.3 billion page impressions to over 4 million unique visitors a day.
"We were all using [Pinterest] personally," said Green of the social media team at Sony Electronics, "and realized the power of the platform to drive people's interest in purchasing."