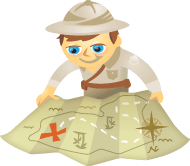 Are you tired of your Facebook posts getting buried in the news feed?
Want to get your Facebook posts seen?
Facebook algorithms dictate how many people see your updates. Two recent changes should help you get more organic reach and lower your frustration level.
In this article, I'll share how you can adjust your Facebook tactics to make the most of news feed visibility today.
#1: Links in Posts
There are three ways to show a link you're sharing on Facebook. Before I explain which format the Facebook algorithm likes best, let me take you through them.
1. Text and Automatic Preview Link
Copy and paste a link into a Facebook status update, and Facebook automatically generates a link preview. That preview includes a headline and a little blurb pulled from the destination URL, as well as an image pulled up from the link's destination or one you upload. You can keep the link in your update text or delete it.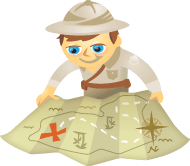 Are you sharing pictures in your Twitter updates?
Do you want to know how to make your pictures stand out on Twitter?
Twitter's in-stream preview images highlight your shared visual content, so make the most of them.
In this article I'll show you four ways to get your Twitter followers to pay attention to your pictures.
#1: Prep Photos for Automatic Resizing
Twitter's in-stream preview lets users share and view photos right in their feeds, without having to click a link. It's handy.
What's not handy, though, is that Twitter automatically chooses a section of your image to display in the in-stream preview, forcing anyone who wants to see the whole thing to actually click on the tweet. That kind of defeats the purpose of in-stream preview.
For example, if I want to tweet this image of me working with my team, I could just upload the image to Twitter, send the update and call it a day. But I have no idea what part of that image is going to make it into the in-stream preview.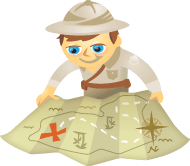 Are you looking for easy ways to monitor social mentions of your brand, product or name?
You can easily listen to what people are saying online on any topic you want to track.
In this article, I'll discuss two real-time social analytics tools and how they can enhance your monitoring.
Get Real-Time Insight
Topsy is a search engine that gives real-time insight into online conversations.
It uses proprietary data-indexing technology to provide you with not only the most recent search results, but also the most relevant results based on the calculated social influence of the conversation.
One of the great features of using Topsy to search Twitter is that the URLs are automatically expanded when the search results are indexed.
What this means is that you can see which tweets are linking back to your website that you might not otherwise see.