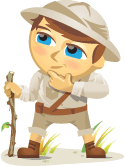 The average American is hit with an average of 4,000 promotions every single day. And most people ignore almost all of the ads.
Consumers have developed extremely sophisticated filters. As a marketer, you're fighting that filter every day.
What if you could take the filter out of play altogether? You can. Here's how: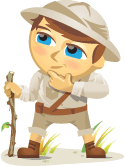 One of the big promises of social media is that literally anyone can become a celebrity now because of cheap and easy access to social media tools. We all have a shot at our 15 megabytes of fame if we can create compelling content.
But what are the implications for businesses that get serious about social media? Are there hidden dangers lurking for companies whose employees are "too good" with social media? This article will explore five benefits and five threats of celebrity employees.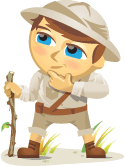 Nobody can pump up a new product launch quite like Apple. Take a semi-rabid fan base, a celebrity CEO and products that just sparkle, and you have all the makings of something big.
In its first month alone, the iPad had already racked up a million units sold. There's so much online chatter about it, as of this writing a Google search on the name alone generates 107 million search results. The hype and the sales are soaring.
But what does this mean for social media and the way people use the Internet? Are there just a million new Apple toy owners out there or is this the beginning of a broader, more meaningful shift?